Current exhibit
Wild Louisiana
Exhibit runs: August 18, 2016 — October 14, 2016
"Wild Louisiana," the next exhibit at the Old Post Office Museum in Winnsboro, promises a new and different treat for anyone who appreciates the life, scenery and lifestyle of the Bayou State. Both art and sculpture will be featured at the show, which opens Thursday, August 18, with a reception from 5-7, open to the public, and will remain on exhibit through October 14.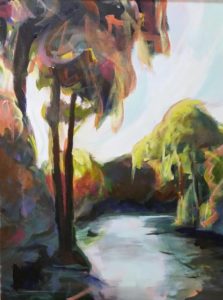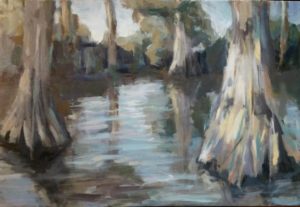 Spencer Schultz is a New Orleans-based, self-taught artist. He began painting in 2012 when his now-wife, Georgia, suggested they paint while waiting for their power to be restored following Hurricane Isaac. Spencer's expressionist-style paintings are characterized by bright, saturated colors, abstract shapes, and energetic brush strokes. His work focuses mainly on the varied landscapes of Louisiana, including many locations in Baskin, Louisiana. His work has been shown at a number of exhibitions and galleries throughout New Orleans.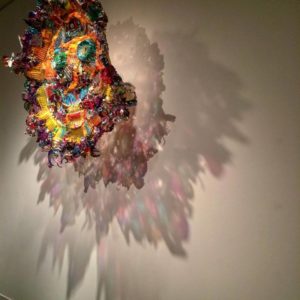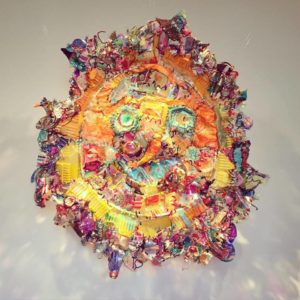 Born in New Orleans, Jacqueline Ehle Inglefield teaches and creates art in New Orleans. A Fine Arts graduate of Virginia Commonwealth University, she has had two of her large, vibrant sculptures featured in the 2015 Louisiana Contemporary Show at the Ogden Museum of Southern Art. As an Artist Spaces Residency, Jackie filled the Ogden's education gallery with a colorful, fantastical swamp installation. She is currently working on a piece for the Lake Ponchartrain Basin Foundation, using crab traps and other debris found on its lake and shores. Her work is in the private collections of Mary Tyler Moore, Bernadette Peters, Wynton Marsalis and Jeanette and Ben Jaffe of the Preservation Hall Jazz Band.
News & events
2016 Antique Car Show
Article posted March 28, 2016 at 1:34 PM
2016 Antique Car Show Saturday, April 9 – Winnsboro, Louisiana In front of Winnsboro City Hall on Highway 15! See contact information below ARRIVAL TIMES Two arrival times: 1) Arrive at North Gate along Highway 15 prior to 7:30 a.m. 2) Gather in Walmart parking lot on north end of Winnsboro for police escort promptly at […]
OPOM Honor Tree Donation
Article posted November 26, 2014 at 11:59 AM
When making your list and checking it twice this holiday season, please keep The Old Post Office Museum in mind! Many people for whom you purchase gifts would truly appreciate a donation to The OPOM made in their name as a way to share in the good things happening at this unique local museum. Or, […]
Old Post Office Museum open for visitors
Article posted August 2, 2013 at 4:25 PM
After years of planning and a renovation, the Old Post Office Museum opened its doors to the public Saturday, October 2, 2010. The grand opening, from 5 to 7 p.m. at the historic downtown post office, featured an exhibition by Winnsboro artist Margaret Mays Ellerman, said Winnsboro Main Street Manager Kay LaFrance-Knight. "We are going […]
Hours of Operation
9:00 AM — 5:00 PM | Monday — Friday
Admission is free
Location & Map
513 Prairie Street, Winnsboro, LA 71295
Get directions »
Upcoming exhibits
November 12, 2016 — December 26, 2016
Oh Christmas Tree!

January 6, 2017 — February 13, 2017
Mardi Gras

March 2, 2017 — May 12, 2017
Flood of '27

June 1, 2017 — August 3, 2017
Requiem

August 24, 2017 — October 13, 2017
Textile Art of Dorothy Williams

November 18, 2017 — January 5, 2018
Oh Christmas Tree!

See archive of past exhibits »
Local attractions