Current exhibit
The Art of Cooper Michael French
Exhibit runs: June 21, 2018 — August 4, 2018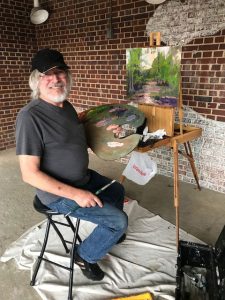 A self-instructed artist from Meridian, MS, French now says every day that he is "living his dream," painting people and places he has met since his retirement as a foreman overseeing restoration of murals and paintings at the White House Center in Washington, D.C.
During his tenure in the nation's capitol, he was responsible for renovations to the President's Guest House and the interior of the East and West Wings of the White House, among other noted offices. He also helped renovate The Roosevelt Room in the West Wing, The Press Briefing Room, the Oval Office and the Cabinet Room.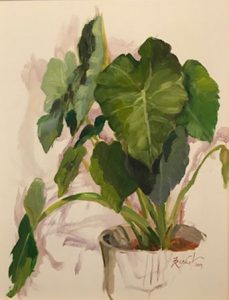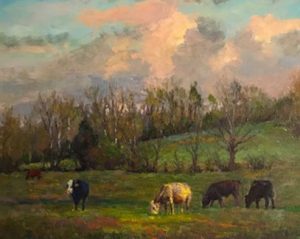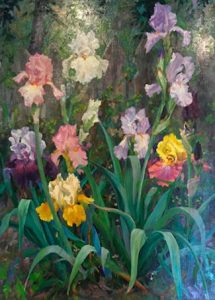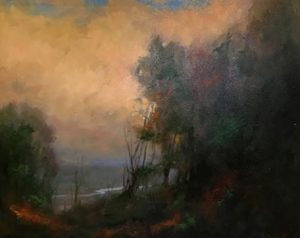 Upcoming exhibit
The Art of Tony Forrest
Exhibit runs: August 30, 2018 — October 19, 2018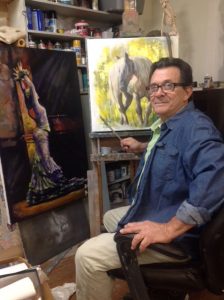 Tony is a native of Greensboro, NC. In 2006 he left a construction career to give full attention to his passion for art which he has never regretted. The lure of the majestic Smokey Mountains, rural farm lands, and eastern coastal regions of his home state called to him as it had many other artists of the area. One of the greatest highlights of his experience there was when the NC Bar Association selected him to paint a portrait of Andrew Jackson for the city's bicentennial celebration. This painting hangs in the Guilford County courthouse where Jackson was sworn into the practice of law. He has since received several prestigious commissions for clients including US tennis professional John Isner. Forrest and his wife Martha now enjoy living in Alexandria, LA where they are strongly involved in the art community.
"The wise man stated that the journey is its own reward. To the artist, the process of making art transcends the tangible product."
— Tony Forrest
Hours of Operation
9:00 AM — 5:00 PM | Monday — Friday
Or call for appointment
Admission is free
Location & Map
513 Prairie Street, Winnsboro, LA 71295
Get directions »
Upcoming exhibits
August 30, 2018 — October 19, 2018
The Art of Tony Forrest

November 29, 2018 — January 4, 2019
Oh Christmas Tree!

See archive of past exhibits »
Local attractions
Useful links