News & Events
Native Louisiana Artist Glenda Kinnison Smith
Posted on January 29, 2019 at 2:54 PM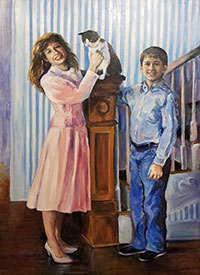 Native Louisiana artist Glenda Kinnison Smith is best known for her portraits that seem to capture the spirit as well as the physical appearance of her subjects. Her paintings are owned and treasured throughout the United States.
She is very well known in Franklin Parish, where she lived, worked and painted from 1955-1990, as Glenda Jones, artist and owner of The Gallery House in downtown Winnsboro.
The exhibit, appropriately called Old Friends, focuses on portraits Smith painted of many children and grandchildren of Winnsboro-Franklin Parish from 1960 through the 1990s.
Of the show, Smith said, "Many Franklin Parish people have graciously allowed us to use their paintings for this exhibit. I am so excited to see old friends (and their children, all grown now), and to see the paintings once again."
Smith attended the University of Louisiana, Monroe, Louisiana Tech, University of Marseilles, Aix en Provence, France (a special workshop study of Cezanne), and studied under Don Cincone, as well as many other master artists. She has shown in galleries in New Orleans, Baton Rouge, Covington, Natchitoches, Alexandria and Monroe, as well as Georgetown, Grand Cayman, and has won several best of show awards over her 50+-year career.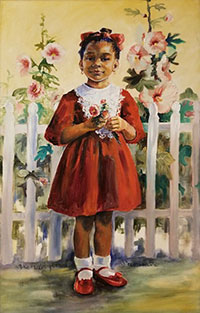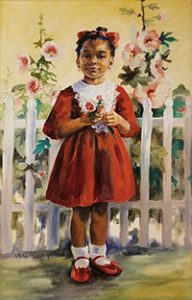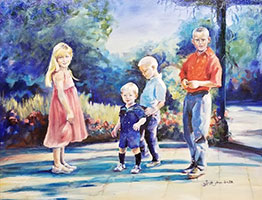 Hours of Operation
9:00 AM — 5:00 PM | Monday — Friday
Or call for appointment
Admission is free
Location & Map
513 Prairie Street, Winnsboro, LA 71295
Get directions »