Past exhibits
The Old Post Office Museum has proudly hosted many excellent exhibits. Check below to see an archive of past exhibits.
Looking for current and upcoming exhibits?
Oh Christmas Tree 2019
Exhibit ran: November 9, 2019 — January 3, 2020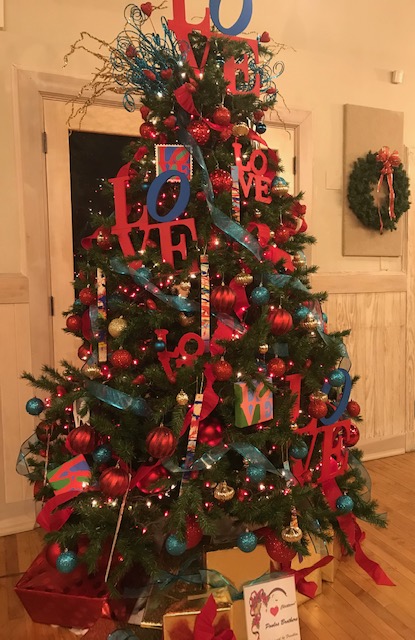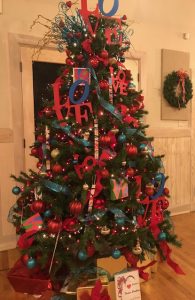 "Oh Christmas Tree 2019" opens on November 9th and will go until January 3rd, 2020. A Christmas wonderland featuring trees and holiday splendor decorated by businesses and organizations in the community. Always a treat!! Come by and vote for your favorite tree! Ballots at door as you leave museum. The winners in past years of the People's Choice Award: State Farm Insurance, 2013; Winnsboro State Bank, 2014; Winnsboro State Bank 2015; Princess Theatre 2016; Coughran Medical Group 2017; The Thomas Agency 2018. This year's People Choice Award will be announced Christmas week.
Please consider purchasing an ornament for the Honor Tree in memory or honor of a special person. The beautiful ornaments are $50 each and will remain on the tree throughout the 2019 Christmas exhibit.
Many thanks to the following sponsors for decorating trees: Caldwell Bank & Trust, Coughran Medical Group, Chamber of Commerce, Evergreen Landscaping, Franklin Medical Center, Franklin State Bank, Main Street Trends, Mixon Carroll Frazier Law Firm, NELA Power Co-Op, Poulous Brothers, Princess Theatre, WSB.
A special thank you to the Student Council students at Delhi Community Charter School and the Gifted/Talented Art Students from Franklin Parish.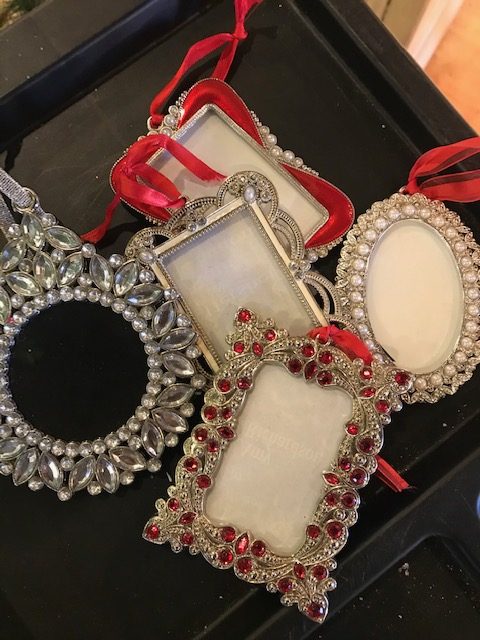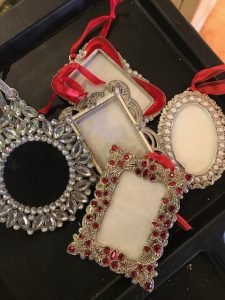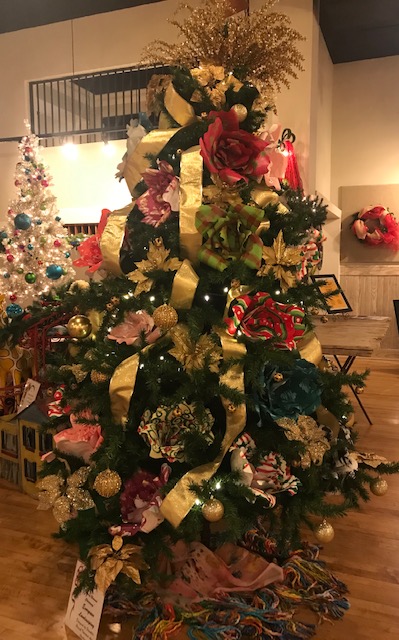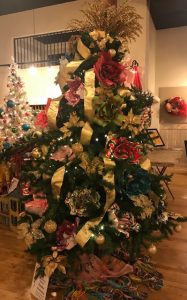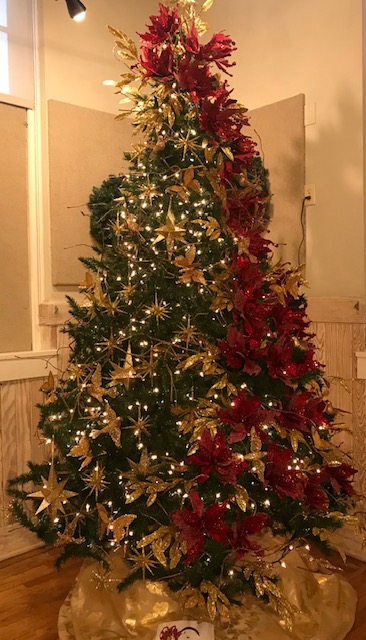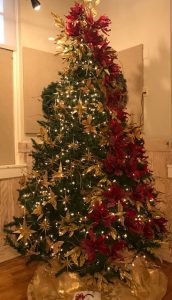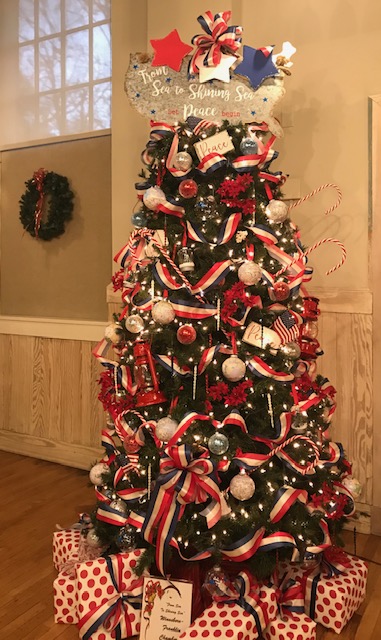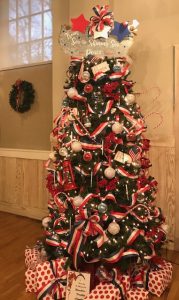 Iron and Abstracts
Exhibit ran: June 27, 2019 — August 2, 2019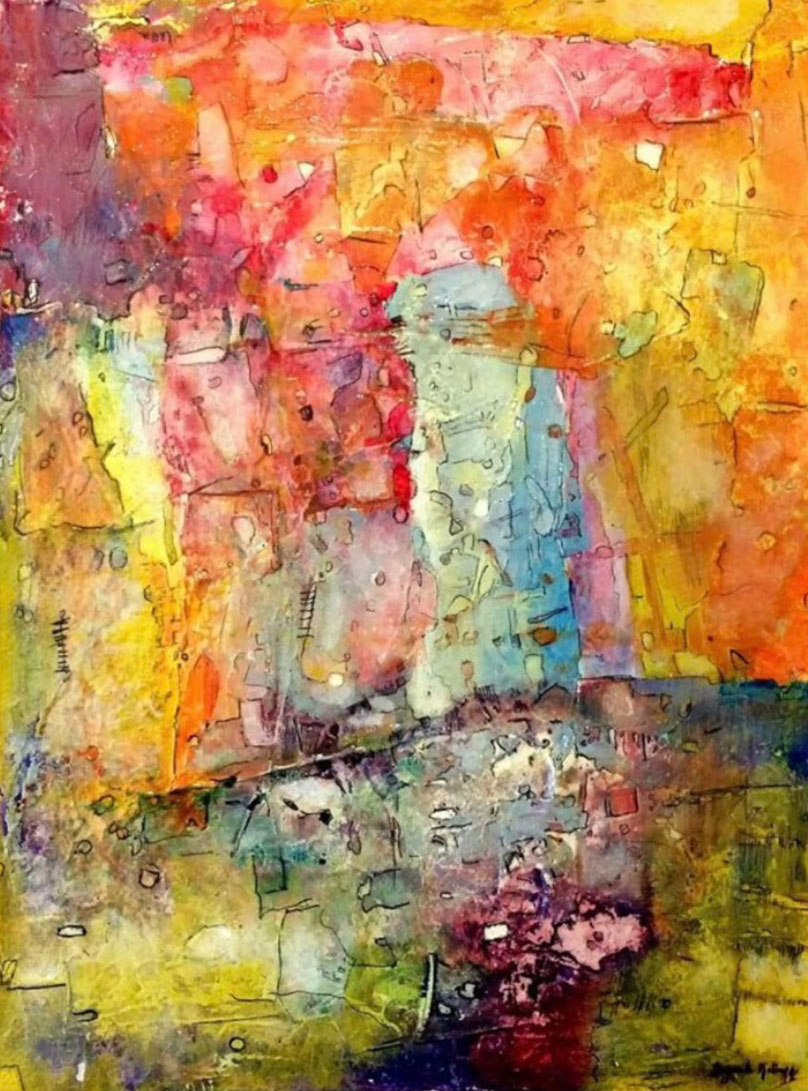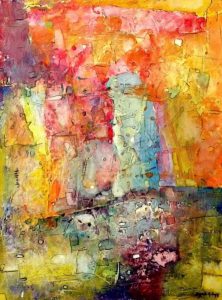 The Old Post Office Museum is proud to present this exhibit, a unique blending of two artists whose creativity knows no bounds. From the imaginative iron sculpture of automobile parts dealer Jack Harrington of McComb, MS, to to colorful and dreamy abstracts of professional artist Frank Kelley, Jr., of Monroe (FKJ Art Gallery, a non-profit educational arts program, 410 N. 6th St., West Monroe, LA).
The exhibit will remain on view through August 2, 2019.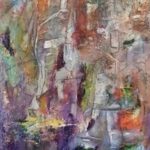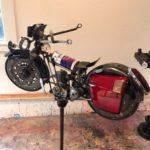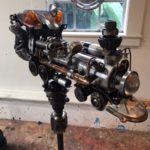 The Pelican State Goes to War: Louisiana in World War II
Exhibit ran: April 4, 2019 — June 7, 2019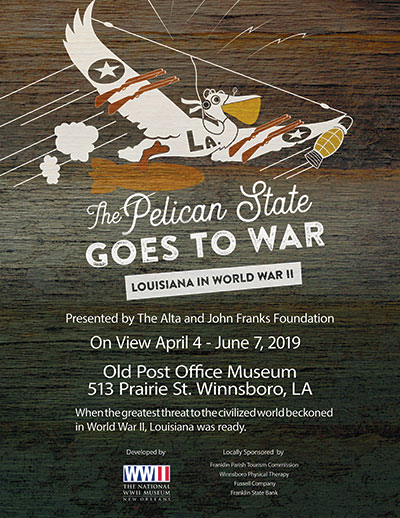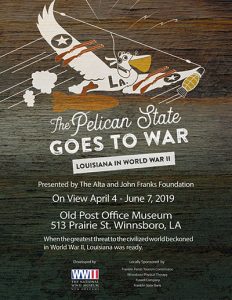 Exhibit opening reception is Thursday, April 4, 2019 from 5:oopm – 7:00pm.
Presented by The Alta and John Franks Foundation. When the greatest threat to the civilized world beckoned in World War II, Louisiana was ready. Massively important production, crucial military training, and enthusiastic citizens saw Louisiana at the forefront of US defense preparations. See how Louisiana helped achieve victory in World War II—and how the war that changed the world forever changed Louisiana, too.
Many thanks for our local sponsors: Franklin Parish Tourism Commission, Franklin State Bank, Fussell Company, and Winnsboro Physical Therapy.
Native Louisiana Artist Glenda Kinnison Smith
Exhibit ran: January 30, 2019 — March 8, 2019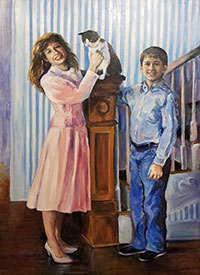 Native Louisiana artist Glenda Kinnison Smith is best known for her portraits that seem to capture the spirit as well as the physical appearance of her subjects. Her paintings are owned and treasured throughout the United States.
She is very well known in Franklin Parish, where she lived, worked and painted from 1955-1990, as Glenda Jones, artist and owner of The Gallery House in downtown Winnsboro.
The exhibit, appropriately called Old Friends, focuses on portraits Smith painted of many children and grandchildren of Winnsboro-Franklin Parish from 1960 through the 1990s.
Of the show, Smith said, "Many Franklin Parish people have graciously allowed us to use their paintings for this exhibit. I am so excited to see old friends (and their children, all grown now), and to see the paintings once again."
Smith attended the University of Louisiana, Monroe, Louisiana Tech, University of Marseilles, Aix en Provence, France (a special workshop study of Cezanne), and studied under Don Cincone, as well as many other master artists. She has shown in galleries in New Orleans, Baton Rouge, Covington, Natchitoches, Alexandria and Monroe, as well as Georgetown, Grand Cayman, and has won several best of show awards over her 50+-year career.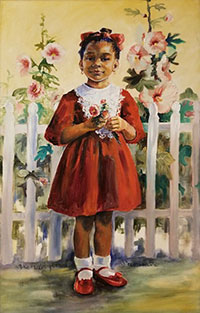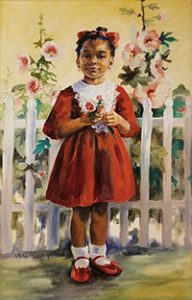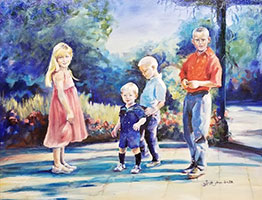 Oh Christmas Tree!
Exhibit ran: November 17, 2018 — January 4, 2019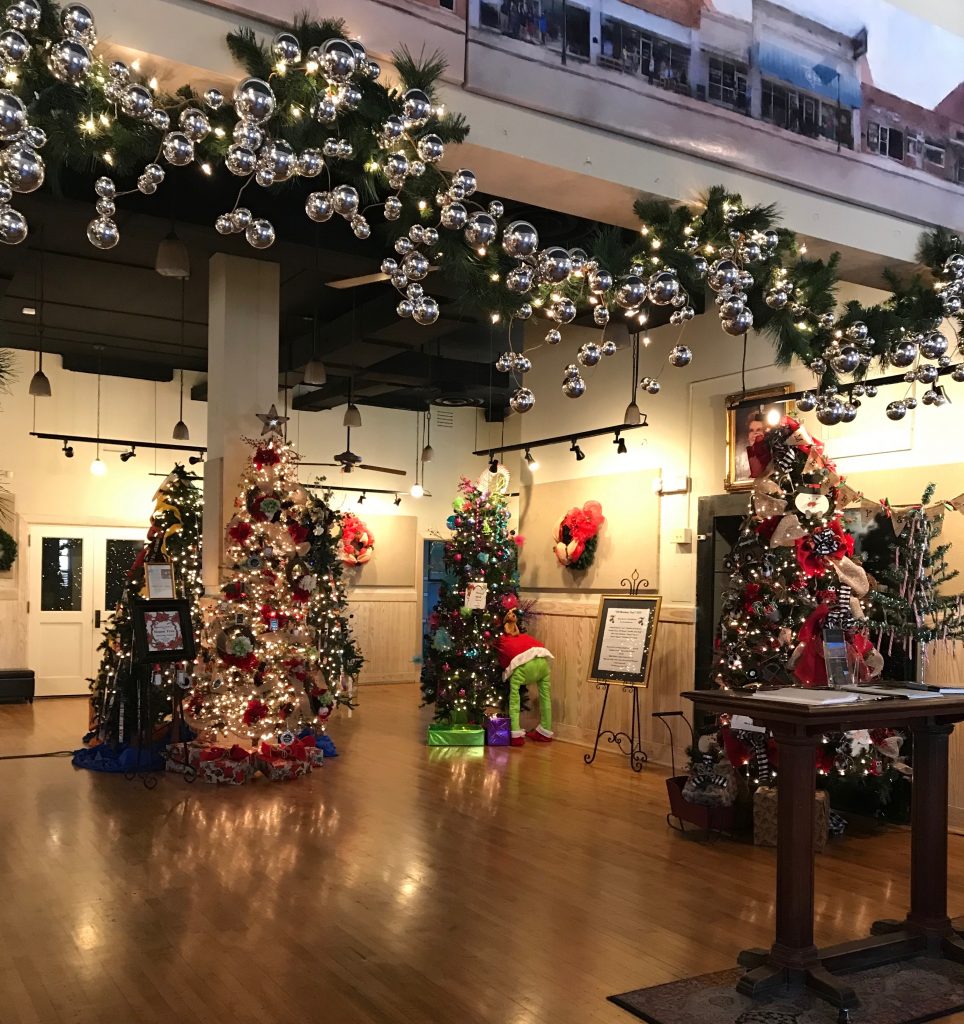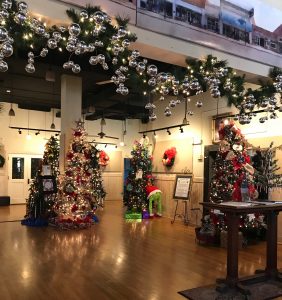 "Oh Christmas Tree" opens on November 17th and will go until January 4th, 2019. A Christmas wonderland featuring trees and holiday splendor decorated by businesses and organizations in the community. Always a treat!! Come by and vote for your favorite tree! Winner to be announced Christmas week.
Also, consider an placing an ornament on the Honor Tree to honor or remember someone special.
The Art of Tony Forrest
Exhibit ran: August 30, 2018 — October 19, 2018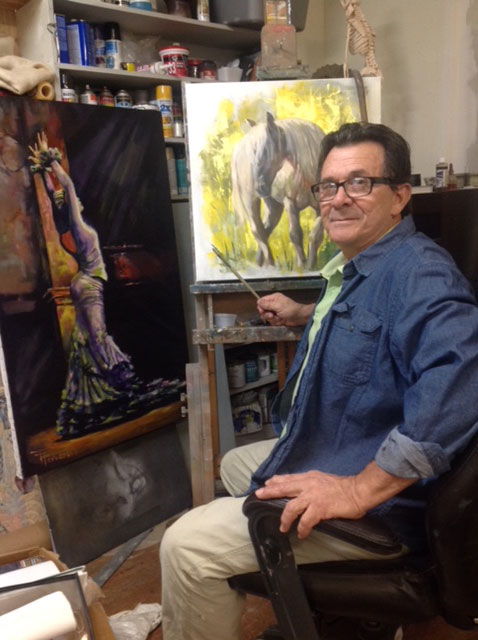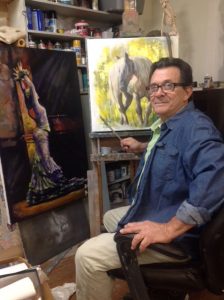 Tony is a native of Greensboro, NC. In 2006 he left a construction career to give full attention to his passion for art which he has never regretted. The lure of the majestic Smokey Mountains, rural farm lands, and eastern coastal regions of his home state called to him as it had many other artists of the area. One of the greatest highlights of his experience there was when the NC Bar Association selected him to paint a portrait of Andrew Jackson for the city's bicentennial celebration. This painting hangs in the Guilford County courthouse where Jackson was sworn into the practice of law. He has since received several prestigious commissions for clients including US tennis professional John Isner. Forrest and his wife Martha now enjoy living in Alexandria, LA where they are strongly involved in the art community.
"The wise man stated that the journey is its own reward. To the artist, the process of making art transcends the tangible product."
— Tony Forrest
The Art of Cooper Michael French
Exhibit ran: June 21, 2018 — August 4, 2018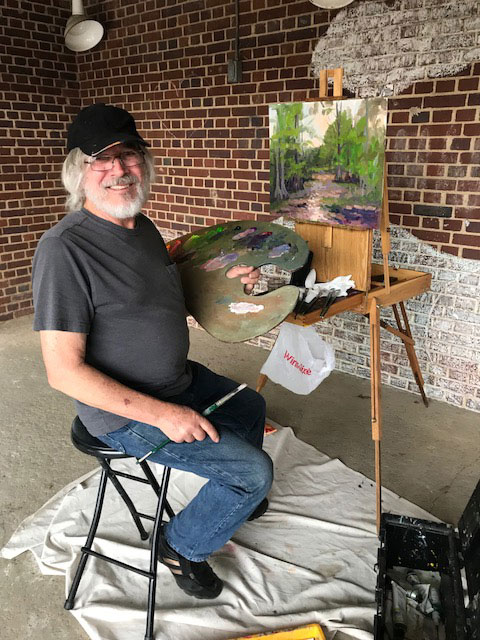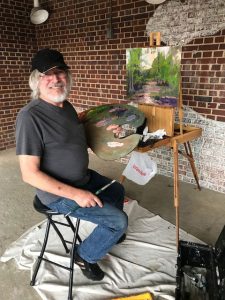 A self-instructed artist from Meridian, MS, French now says every day that he is "living his dream," painting people and places he has met since his retirement as a foreman overseeing restoration of murals and paintings at the White House Center in Washington, D.C.
During his tenure in the nation's capitol, he was responsible for renovations to the President's Guest House and the interior of the East and West Wings of the White House, among other noted offices. He also helped renovate The Roosevelt Room in the West Wing, The Press Briefing Room, the Oval Office and the Cabinet Room.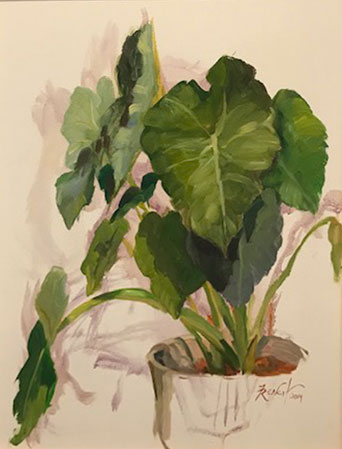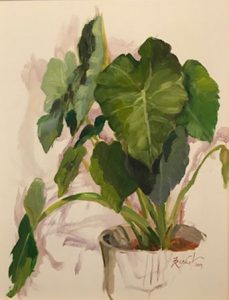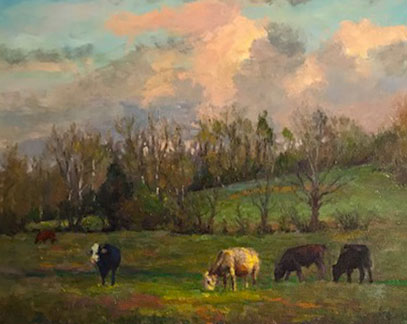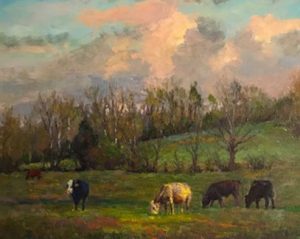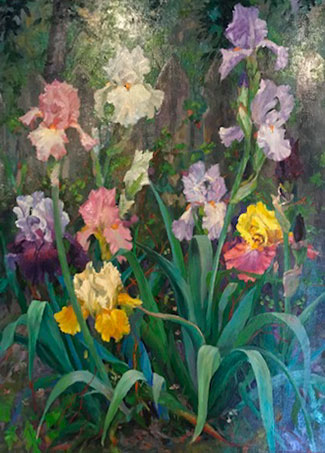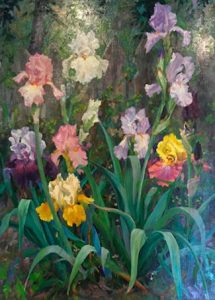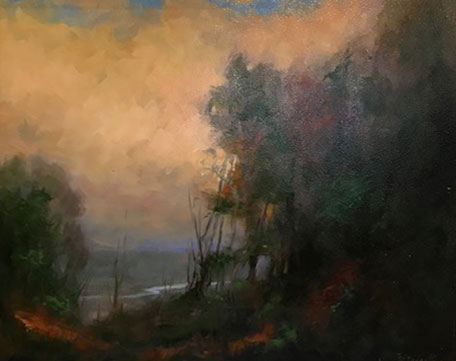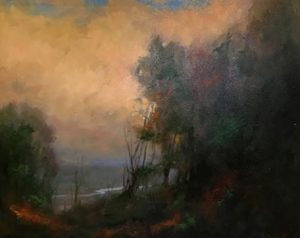 The Art of Walter Anderson
Exhibit ran: March 20, 2018 — May 18, 2018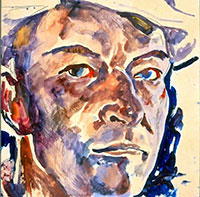 "There once was a man whose love of nature was as wide as the world. There once was an artist who needed to paint as much as he needed to breathe. There once was an islander who lived in a cottage at the edge of Mississippi where the sea meets the earth and the sky.
His name was Walter Anderson. Art was an adventure and Walter Anderson was an explorer first class."
This exhibit is an overview of a man who many have called the greatest artist the south has ever produced. He was an American master in watercolor, and speaks perhaps more than any other of the relationship between man, art and nature.
The exhibit also features a project by gifted art students in Franklin Parish…their interpretation of water and wildlife. We are thrilled with this partnership and are grateful for their interest in and dedication to art. Their assistance throughout this exhibit has been invaluable.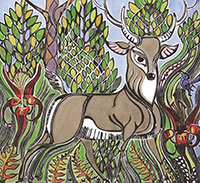 The Art of Stacy Thomas Medaries
Exhibit ran: January 25, 2018 — March 2, 2018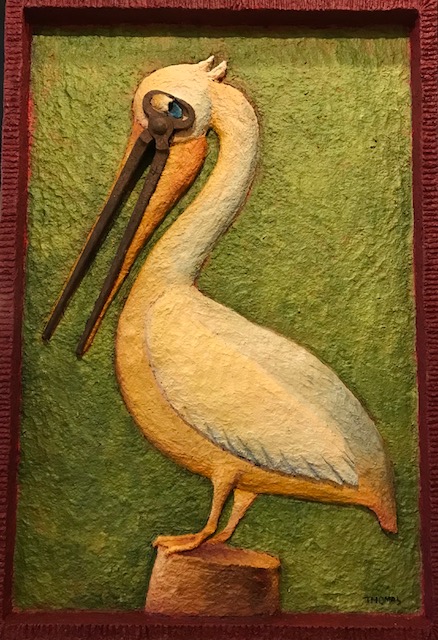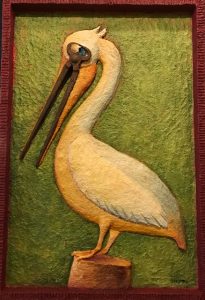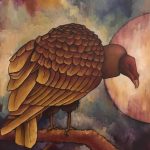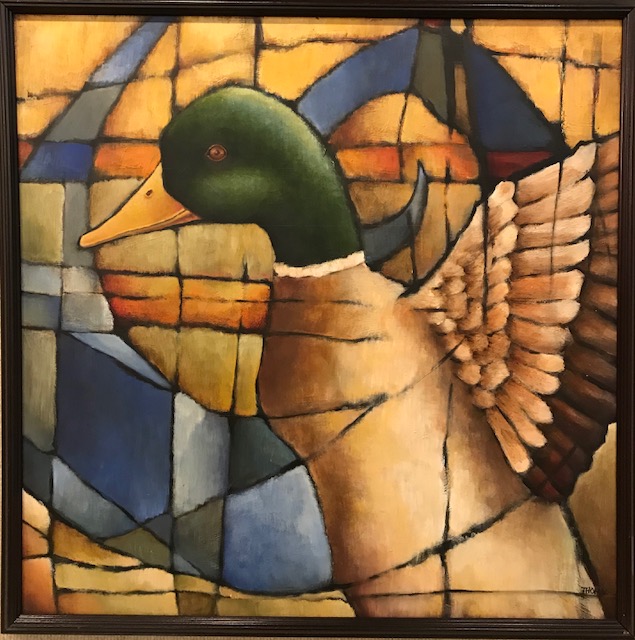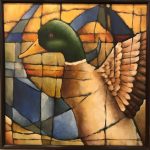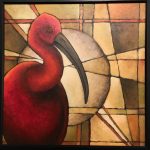 History, myth and spirituality are just a few of the themes featured by Monroe artist Stacy Thomas Medaries in the current exhibit at the Old Post Office Museum.
The exhibit, which includes a variety of media, showcases imaginative creatures and images using old discarded materials and paper pulp. Once these have been sculpted, she paints them with acrylic, resulting in work that is fun, playful and very colorful. The show also includes paintings with alcohol ink on sculpted aluminum, which she says reminds her of books and art of the Middle Ages.
Medaries was born in Monroe and received her Bachelor's Degree in Studio Art and her Master's Degree in Ceramic Sculpture from Louisiana Tech. Upon graduation, she began her teaching career, first with the Talented Arts Program in the Ouachita Parish School system, then later as the first art instructor at Louisiana Delta Community College. She currently teaches Art Appreciation, Beginning Drawing, Ceramics, Design and Art History at Delta.
Stacy Thomas Medaries has continued to pursue her career as an artist and has exhibited works in several juried exhibitions and gallery shows throughout Louisiana, Texas, Arkansas and Mississippi.
The exhibit will continue until March 2. For further information, contact the Old Post Office Museum at 435-3781.
Oh Christmas Tree!
Exhibit ran: November 18, 2017 — January 5, 2018
"Oh Christmas Tree!" will be opening on November 18th and go until January 5th.
Hours of Operation
9:00 AM — 5:00 PM | Monday — Friday
Or call for appointment
Admission is free
Location & Map
513 Prairie Street, Winnsboro, LA 71295
Get directions »