News & Events
"Southern Snapshots"
Posted on September 25, 2013 at 2:05 PM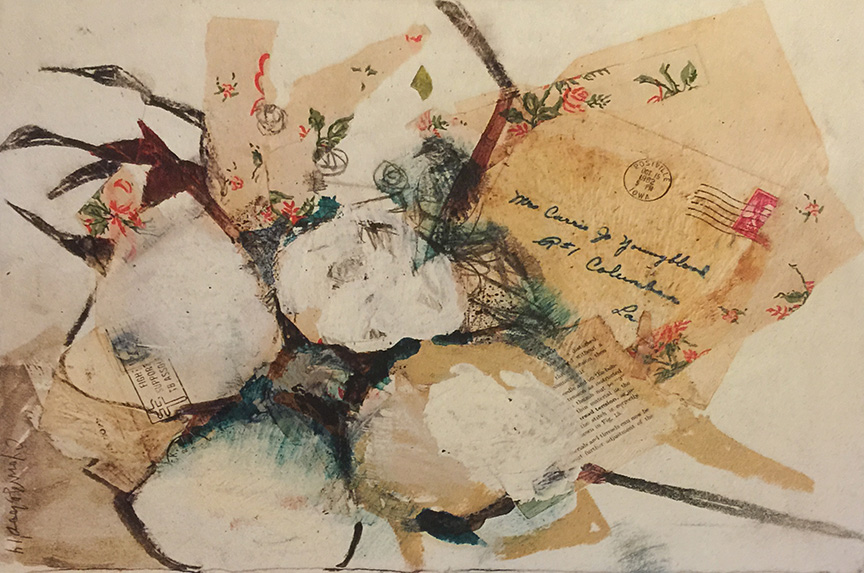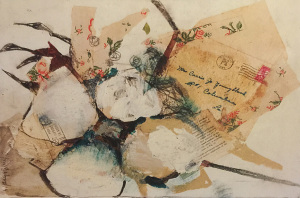 The art of Caroline Youngblood is a thoughtful trip back in time – to the cotton fields and quilted grandeur of nearby Breston Plantation in Caldwell Parish…Caroline's home in Riverton, Louisiana.  Appropriate for harvest season and upcoming chill, this exhibit promises to strike a chord with anyone appreciating and longing for memories of days gone by in the south.
Julia Caroline Youngblood grew up surrounded by cotton fields on historic Breston Plantation, located in Riverton in neighboring Caldwell Parish. Her art is created through an assemblage of memories left by generations of family before her, and weaves a story in texture and layers of a proud southland. Caroline received her BFA from LSU and MFA from LA Tech, and recently completed a three-month residency at Centre d' Art, Marnay sur Seine, France.
Also featuring "Wearable Art," handcrafted jewelry by Korey Burns, Columbia, LA. One-of-a-kind handcrafted designs of sterling silver, bronze, copper and semi-precious gemstones.
Hours of Operation
9:00 AM — 5:00 PM | Monday — Friday
Or call for appointment
Admission is free
Location & Map
513 Prairie Street, Winnsboro, LA 71295
Get directions »