News & Events
"Color Explosion" by Jane Hartfield
Posted on January 18, 2016 at 12:07 PM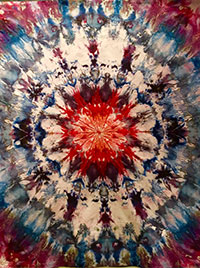 "Color Explosion," featuring the vibrant fiber art of Jane Hartfield, is the current exhibit at the Old Post Office Museum and will be on view through July 22.
Hartfield has taken classes from many famous quilt teachers and artists and has learned and used numerous techniques for working with fiber in its many forms. Over the years, she has sewn garments and costumes, embroidered, knitted, crocheted and quilted. Now she dyes fabrics and yarns, combines quilting and machine embroidery and embellishes with beads, shells and metal to produce original wall hangings.
Hartfield says of her work, "I am a contemporary artist who works with fibers…as my creations have developed over the years, it is evident that the beauty of nature and the interplay of colors are my recurring and predominant themes – not always in the same pieces!
All of the pieces I create are intended for an audience. I want them to find a home on display in both residential and commercial venues, where they may be seen, admired and hopefully treasured by others.
The daughter of the late S.E. Lee, Jr., of Winnsboro, Hartfield now resides in Fort Smith, Arkansas. This is her second exhibition at the Old Post Office Museum, the first being five years ago, shortly after the gallery's opening.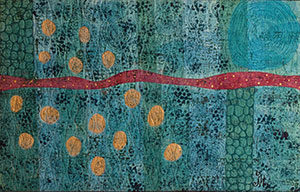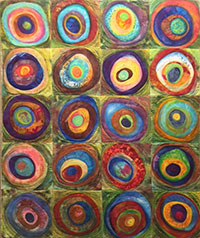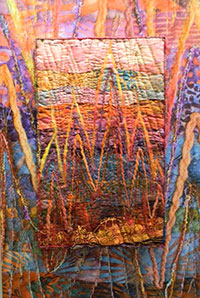 Hours of Operation
9:00 AM — 5:00 PM | Monday — Friday
Or call for appointment
Admission is free
Location & Map
513 Prairie Street, Winnsboro, LA 71295
Get directions »