News & Events
The Art of Walter Anderson
Posted on March 16, 2018 at 4:50 PM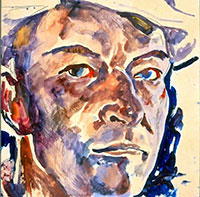 "There once was a man whose love of nature was as wide as the world. There once was an artist who needed to paint as much as he needed to breathe. There once was an islander who lived in a cottage at the edge of Mississippi where the sea meets the earth and the sky.
His name was Walter Anderson. Art was an adventure and Walter Anderson was an explorer first class."
This exhibit is an overview of a man who many have called the greatest artist the south has ever produced. He was an American master in watercolor, and speaks perhaps more than any other of the relationship between man, art and nature.
The exhibit also features a project by gifted art students in Franklin Parish…their interpretation of water and wildlife. We are thrilled with this partnership and are grateful for their interest in and dedication to art. Their assistance throughout this exhibit has been invaluable.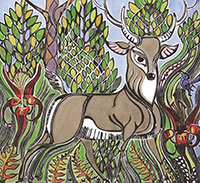 Hours of Operation
9:00 AM — 5:00 PM | Monday — Friday
Or call for appointment
Admission is free
Location & Map
513 Prairie Street, Winnsboro, LA 71295
Get directions »